Quality of People
Sinag Solutions is proud to be led by certified real world practioners.
Every Sinag Solutions consultant has more than a decade of experience and has in depth knowledge of their particular field.
Coupled with a sincerity to share, Sinag consultants provide high value service for the needs of your company.
---
Principal Consultants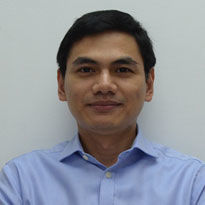 Francis Uy, TOGAF 9, PMP
CEO and Partner for Enterprise Architecture
Francis has more than 15 years of IT industry experience working on e-Commerce, Digital Marketing, Manufacturing, Finance, Billing, and Taxation systems. He led global and regional projects for Procter & Gamble across Asia, North America, Latin America, and Europe managing small and large IT projects. His responsibilities grew from managing projects in the millions of dollars to influencing sales projects in the billions. Francis regularly conducts Project Management, IT Strategy, and Time Management trainings to support and grow the Philippine IT industry.
---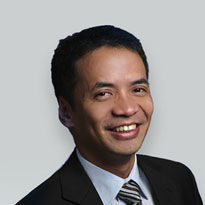 Pablo Yambot, ITIL, PMP
Partner for IT Service Management
Pablo has close to 20 years of project management and IT service management experience. He has effectively applied ITIL best practices for Procter and Gamble and is a seasoned corporate and external trainer, providing training, coaching and mentoring in ITSM. He is externally recognized for his efforts and is featured in the Department of Science and Technology Science Education Institute's 25th anniversary recognition and book of outstanding scholars.
Pablo is the founding president of IT Service Management Forum (itSMF) Philippines and has worked extensively with itSMF International and government agencies to help raise the competitiveness of the Philippine IT industry.
---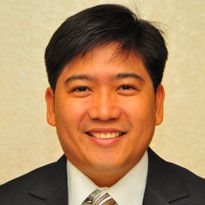 Alan Gosiengfiao, ITIL, PMP
Partner for Project Management and Government Sector
Alan has more than 15 years of experience leading projects and is a passionate advocate of project management. In his career, he has been selected as part of the elite special projects team for a Fortune 500 company and has served as the Director for Project Management for a post graduate school.
---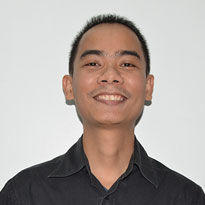 Rene Jaspe, CISSP, CSSLP
Director for Application Security
Rene has been in the business of developing secure software applications for 14 years providing advanced technology solutions to the US Federal Government. The clients he worked for include the military, intelligence and civilian agencies of the US Department of Defense and NATO allies around the world. Rene regularly conducts Secured software lifecycle and Web development security trainings as an advocate of Information Security in the Philippines.
---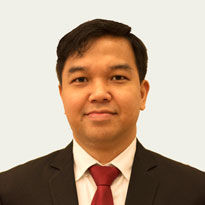 Boy Jimenez, CISSP, CISM
Director for Information Security
Boy is a proven Information Security professional, Information Technology professional, and leader with over fourteen (14) years of success in leading the implementation of information security programs and leading-edge information technology solutions that help drive business growth. He has worked for the US national defense, consulting, software development, and banking industries.
---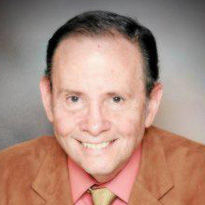 Michael Oliver, SOACA
Lead SOA / Integration Architect
Mr. Oliver celebrates his success when he helps the most people to be successful. He began his experience in the Information Technology (IT) and Internet industry in 1970 when he wrote his first program on punched paper tape (the WWW came a little after that).
The Internet has changed dramatically since then and Mike's IT knowledge and expertise specializing in Service Oriented Enterprise Architectures that are Secure, Scalable and Reliable, He can and has assisted SMBs to Multi-National Corporations with his Certified Service Oriented Architecture and Enterprise Architecture skills.
Having founded O4BO.COM and Explorer4universe.com, he has been the CTO of many companies both large and small, public and private, and specializes in consulting with Technology companies.
---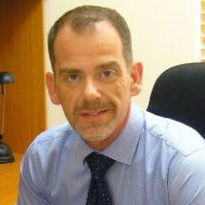 Paul Prout, TOGAF9, Open Group Certified Instructor, MBA [E-commerce]
Director, Enterprise Architecture
Paul is a TOGAF Certified Enterprise Architect and Open Group Instructor who is highly regarded in the architecture domain, possessing a wealth of experience working across the organisational value stream to deliver tangible business outcomes.
He works closely with senior stakeholders to establish strategic roadmaps for achieving the corporate strategy and is a trusted advisor to executives in the boardroom. He is highly-passionate and works to maximise future business agility by defining a rationalised portfolio of enterprise capabilities.
Paul also delivers training to a wide variety of audiences across a number of disciplines including Business Architecture, Solution Design, ArchiMate and TOGAF certification.
---
Domain Consultants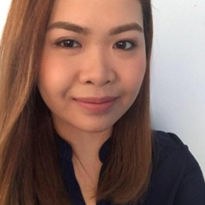 Azel Alejan
Senior Business Architect
Azel's background includes 6 years of experience in the IT industry. Her main focus is to lead the creation of Business Architecture artifacts which depict the organizational aspects of the enterprise and how business services are provided through the execution of business processes. She works closely with other domain architects to deliver value-based EA service to clients.
Azel is also an ArchiMate Certified, a modelling language for Enterprise Architecture.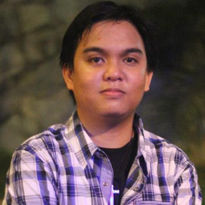 James Nesperos
Application Architect
James has more than 7 years working experience in IT. He is currently working as an Application Architect. James is also proficient in Business and Application Modelling and Analysis, System Testing and Quality Assurance. James also has experiences in Project Coordination, Project Management, and Solutions Architecture.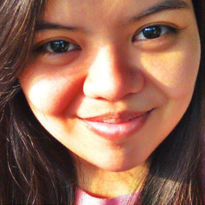 Joyce Dela Cruz
Information Architect
Joyce is currently on the creation of baseline and target state Information Architecture artifacts which depict the information objects and flows between internal and external business processes - a field of Enterprise Architecture that applies across on all of its domains.
Joyce has also been part of the Banking Industry specializing in Business Analysis, Data Collection, Parameters Management, Change and Release Management, Incident and Problem Handling, Quality Testing/Assurance and Technical Documentation.